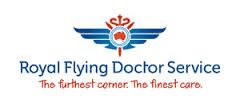 This page is all about Australian Children In the Outback
In Australia many of our children have a uniquely Australian Life style and we aim here to bring you an insight into what being a child in Australia and growing up "down under" is all about (also see the research we've done on bank accounts for Aussie kids).
Children who live in the outback are sometimes in need of urgent medical assistance and this is often provided by The Royal Flying Doctor Service (RFDS).
Here are some facts and stories about The Flying Doctor Service in Australia
A camel, a plane, a compass, an Outback Pioneer Missionary and an Aboriginal Australian, these are the symbols we see on the Australian $20 note. They symbolise the Royal Flying Doctor Service of Australia. The man pictured is John Flynn, the Outback Pioneer who had a vision to provide medical support to isolated Australian families by having the doctor fly to them in an emergency. The Royal Flying Doctor Service was founded on his hard work and dedication. Outback families, and visitors to the Outback, can expect an amazing response time of 90 minutes or less to anywhere in Australia. Knowing this is a comfort to all families living and travelling across this vast Australian Landscape, a 'mantle of safety'.
Australian Children are very proud of our Royal Flying Doctor Service (RFDS) and have found many ways to raise money to support the organization. Students from St Asquith High in Sydney organized a night out with the Swing City Band. They raised over $2000, that is nearly enough money to fund the purchase a snake bite kit that will save somebody's life one day.
On May 16 this year, Primary School students in NSW, ACT, and Tasmania were invited to dress up in 'Plane Crazy' clothes and make a gold coin donation to the Royal Flying Doctor Service. The children really enjoyed this fundraising and educational event which is now going to be held annually.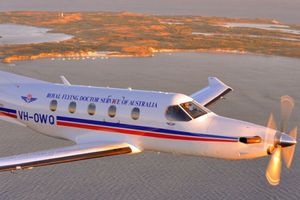 Another inspirational Fundraiser is the child of a family who manages an Outback Bed and Breakfast. He entertains his guests with a whip cracking demonstration and passes around the hat to collect money, which he then donates to the RFDS. Things took a strange turn when he found himself being flown in an RFDS aeroplane after falling out of a tree. He landed on his head and saw the blood rushing out. When he felt for the wound he found a stick stuck in his head and very bravely pulled it out despite the terrible pain. His family drove him to town to obtain medical supplies to stich up his head and get further treatment. After an initial assessment, he was flown to a hospital by RFDS. The CAT scan revealed that the stick had gone in further than they had thought. He was rushed into theatre for emergency surgery to insert a titanium plate to repair his skull fracture. He must have been glad to know that his pennies had helped pay for this valuable service! Thanks to generous donations and government support, all of the medical services provided by RFDS are free.
Holidaymakers from cities are used to Medical Services being available just down the road. When they find themselves camping in the bush and little Johnny pokes his brother in the eye with the marshmallow stick, they know that the RFDS is available to help. This did happen to one family camping at Willandra National Park in NSW. They drove their son, Lachlan, 80 km to Ivanhoe for help after the accidental eye injury. By coincidence the RFDA were holding a GP Clinic in Ivanhoe. Before they knew it they were on an RFDS aeroplane (which was very exciting for Lachlan) heading for Adelaide Hospital to get emergency surgery to heal the eye injury. Lachlan recovered completely and was very grateful to receive the right treatment so speedily.
A new born baby is a precious responsibility. Parents who are isolated have additional worries and concerns about what will happen if things go wrong before or after the birth. The RDFS provides emergency transport for problematic births and post-partum complications. The RFDS also helps these families by running regular clinics in remote locations so Mums can get antenatal checkups for both herself and her baby. These are called Rural Aerial Health Services. Children's immunisations can be kept up to date via these clinics.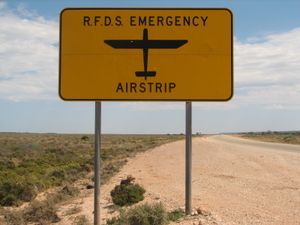 Isolated Families with children suffering chronic illnesses like Cystic Fibrosis benefit from the RFDS. In times of emergency they know that help is 90 minutes away at most. This gives them the choice to stay in their community and still provide the healthcare their children need.
The RFDS is helping improve the health and life expectancy of Aboriginal and Torres Strait Islander children. One way they are doing this is through their commitment to transport clinical specialists from Sydney to regular health clinics being held at Bourke and Brewarrina. This will help address the chronic staff shortage in these remote largely Aboriginal towns. Having access to these services will have immediate positive impacts on the children of Bourke and Brewarrina.
Remote Families can phone or radio the RFDS for medical support 24 hours a day 7 days a week. They can describe the problem using a 'Where does it hurt" chart with numbers to represent body regions. Speaking directly to the consulting doctor is a very reassuring service for parents.
It is not only remote and Isolated families who benefit from the services of the RFDS. The specialised aircraft with Intensive Care facilities are used to transport children between hospitals. Patrick from Campbelltown NSW collapsed at school when his pacemaker failed to work. He needed to get to a Melbourne Hospital to have the wires in his pacemaker fixed urgently and needed Intensive Care throughout the journey. The RFDS Nurse and Doctor looked after him the whole journey and later visited him at hi school. Patrick had fully recovered and thanked his Nurse for looking after him on the flight.
In 2008 the RFDS flew an unbelievable total of 23,180,438 kilometres. They have 50 aircraft operating out of 28 bases. Of the 776 staff, including Doctors, Nurses and the much appreciated support staff. The RFDS helps over 250,000 people working, living and travelling in Australia each year, about 30,000 of these are emergency evacuations.
2008 is a special year for the RFDS as it is the 80th anniversary from the first flight of a Flying Doctor in 1928. A 10-week T.V documentary aired in March in celebration of this anniversary year. With innovative Australians embracing rapidly evolving technology, we look forward to even more improvements in the provision of medical and health treatment to remote Australia next 80 years.
The Royal Flying Doctor Service is a dedicated, non-profit charity group that generously provides aero-medical emergency health care services to those inhabitants who reside, are employed, or perhaps traveling to the remote regions of Australia.
The "Royal Flying Doctor Service" is not a fictional child's narrative created to tell regaling stories of magical flying doctors. The heroes of which we are about to relate in our account are actually real-life physicians who are known as the "Royal Flying Doctor Service of Australia." Here we find a romantic combination of modern medicine, technological radio communications, and aviation graciously blended into a public service group which willingly extends any required assistance which they can to those in the farthest reaches of Australia.
The Royal Flying Doctors Service was formed in 1928 as a small, service organization intended primarily to assist in aero-transportation of medical personnel and supplies to the backwoods locations of remote areas in Australia. However, in the 1930s, the group began making their services available on a national basis. Although the group's initial goals were merely to provide emergency medical assistance to the inland people, their purpose quickly spawned into the objective of providing comprehensive health-care services as well.
It has often been alleged that the imminent development of Australia was made a bit easier in many ways as a result of the Flying Doctor organization. Prior to the group developing its quick response towards any serious injuries, the organization since has been credited with saving many people that previously would have been left for dead. Patients who years before would have contacted specific illnesses were certain to end their trials in death. A view which is supported greatly by the inlands readily displayed graves of those who might have lived had medical aid been provided quickly enough. Sir Robert Menzies, who was the former Prime Minister of Australia during the years of 1939-41 and 1949-66, had once stated that the Flying Doctor Service, was in fact, the greatest single contribution to Australia's effective settlement relating to the distant back country.
The Royal Flying Doctor Service was actually the very first inclusive, aerial-medical organization established anywhere in the world. Today, this same organization remains unique for its vast range of emergency services and health-care facilities which it so generously provides to the public. It selflessly caters towards a vast section of Australian area where the population is extremely sparse with diverse climatic extremes which tend to challenge every man's endurance.
Within the outback reaches of Australia, you will now find many young children who will gladly express their gratitude to this group's service for saving their lives. Years before, these very same children would have died as a result of the lack of proper medical treatment all because they were too far from the civilized medical facilities. Not so today, for the agency proudly operates tirelessly twenty-four hours every day for 365 days per year.